Final week to get those submissions in!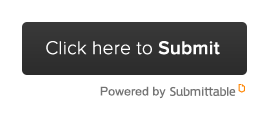 Welcome to the Uncharted Feedback Forge!
Open from August 1-August 31, 2023
If you're like us, you have a few drafts sitting in your files that could use an extra pair of eyes to help you take those stories to the next level. If iron sharpens iron, then we've got professional and experienced editors to help you find the best version of your stories. Bring us your words, your scenes, your almost-finished stories, and we'll apply the heat. We love the special alchemy that arises from a writer working with an established editor, the way drafts can be forged into something special with a bit of collaboration and inspiration. Our editors can help you get those stories out of your draft folder and into the pages of exciting genre magazines.
Uncharted Magazine offers editorial feedback on fiction up to 5,000 words. We've carefully chosen a team of qualified editors to provide a thoughtful critique. For each piece sent, you'll receive a two-page global letter discussing the strengths of the writing and the recommended focus for revision. While editorial feedback is inherently subjective, our suggestions will always be actionable and encouraging. Please allow up to twelve weeks to receive your feedback materials.
For your convenience, we offer two options—single letters and triple letters (at a discount).
Rates:
Single letters for fiction up to 5,000 words: $59
Triple letters (three separate critiques from three different editorial staff members): $149
Guidelines:
Uncharted Magazine Editorial Feedback is open to all prose writers.
Please send fiction only, no more than 5,000 words per story.
International submissions are welcome.
Please submit work primarily written in English, but conceptually or stylistically necessary codeswitching is warmly welcomed.
Please adhere to the 5,000-word count maximum.
All work sent through this event will also be considered for publication in Uncharted Magazine. Should we accept your work, the feedback fee will be refunded.
We strongly discourage simultaneous submissions in conjunction with editorial feedback. If your piece is already under review by our team and you withdraw it, we will not be able to offer a refund. If you withdraw your piece before we have begun feedback, we will gladly let you substitute another piece of equal length.